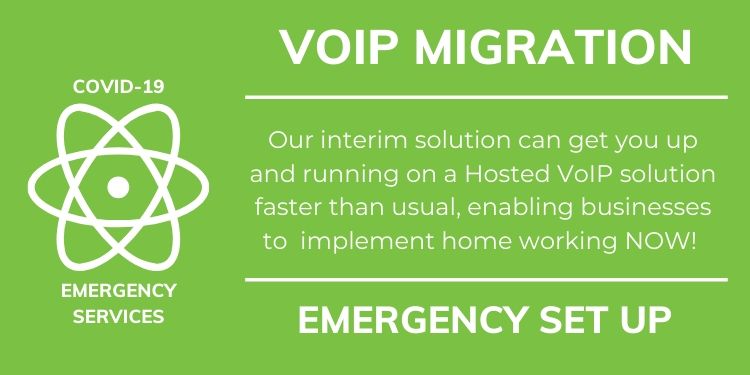 Thank you for your interest in our Emergency VoIP Migration solution.
We're more than happy to talk you through how we can get you up and running with a Hosted VoIP solution quickly.
To find out what options are available to you, please fill out the form to the right and we will get back to you via your preferred contact method (between the office hours of 9am and 5:30pm).